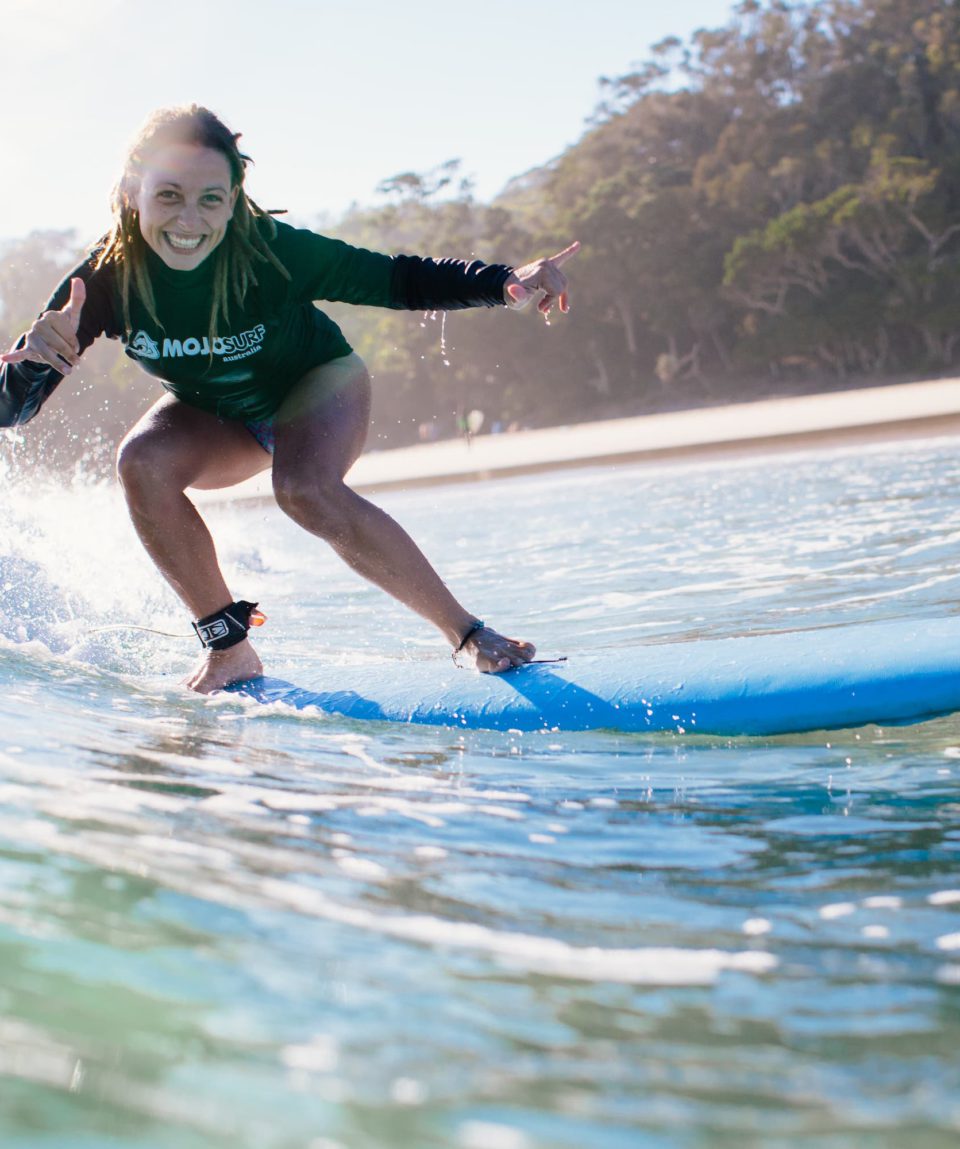 BYRON BAY SURF LESSONS
BYRON BAY
from $AUD69.00
Daily Surf Lesson

Surf Equipment Included

Guided Mojosurf Experience

Return Coach Travel
Mojosurf runs the ultimate surf school in Byron Bay.
If you have limited time or budget then jump on board for a 3-4 hour Surf Adventure (includes return travel, ocean safety, warm up, surf lesson, and time in water). Small groups, uncrowded perfect waves, great selection of beautiful beaches (from Byron Bay to Lennox Head) and we'll even have you back in time to enjoy all that Byron has to offer!
To progress further with your surfing, 2, 3, 4 and 5 Day Progressive Lesson packages are also available.